What Is Dominance Theory?
Dominance theory, also called social dominance theory, is a way of looking at societies that attempts to explain institutionalized inequality. The theory suggests that nearly all societies will tend to gravitate towards different kinds of institutionalized discrimination, including racial, sexual, or age-based discrimination. They believe that these social structures tend to rise naturally due to certain human tendencies that are often magnified by certain belief systems. The experts behind dominance theory see societal inequality as a self-perpetuating engine that constantly supports itself by generating beneficial ideas and sub-systems.
According to dominance theory, singular discrimination among individuals has a tendency to propagate naturally into the power structure of the society. This may lead to all sorts of unequal practices, including unequal treatment by judicial powers and societal restrictions that exclude those in the lower classes from gaining a foothold in the upper class. For example, educational institutions may make it harder for certain groups to gain acceptance, and this may happen on a wide scale due to the magnification of individual prejudices among key decision makers.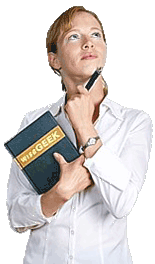 One of the most basic aspects of dominance theory is the way it categorizes the different kinds of social dominance. According to people who agree with this line of thinking, there are always three basic types of discrimination present in nearly every society. First of all, these experts believe that most societies tend to see adults as superior to children and usually create institutions and laws that reinforce this idea. Secondly, there is generally some kind of hierarchical system based on gender, and this might be spread throughout the society in the form of social mores or underlying belief systems that permeate the way most people think. Thirdly, there are other arbitrary hierarchies that societies impose that might be based on regional, cultural, or racial elements, and these can be quite variable from one society to the next.
Another part of social dominance theory is the belief that people will tend to align themselves either for or against the existing social hierarchy, and there is some attempt in the theory to explain how those alignments happen. According to the experts behind the theory, most people will tend to align themselves with viewpoints that favor their own personal way of viewing themselves. So, those who see themselves as insiders might generally favor the powerful forces, while those who see themselves as outsiders may tend to favor movements that might overthrow those forces.
AS FEATURED ON:
AS FEATURED ON:








Woman holding a book