LexisNexis® is an extensive database of legal documents and archives of publications in periodicals like journals, magazines, and newspapers. This massive archive of searchable content is used by people in a wide variety of fields all over the world. In order to access LexisNexis®, people must pay subscription fees, which vary in price depending on the type of subscription used. Some students may be familiar with LexisNexis® since universities and colleges can purchase subscriptions at a discounted rate, allowing their students to access the database at reduced cost or for free.
The LexisNexis® parent company offers a variety of subscription plans which are aimed at people in different professions. For law students, lawyers, and other legal professionals, the company offers Lexis, a comprehensive database of legal legal documents from around the world. Their records from the United States in particular are quite extensive, dating back to the 1700s. Many law firms use Lexis, and some states have made arrangements with the company to provide free limited databases of their legal records for members of the public.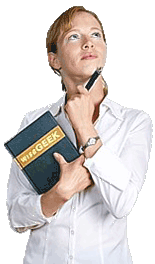 The Nexis side of LexisNexis® has archives of periodicals from around the world. It is used by journalists and academics to perform a wide range of research tasks. People can also purchase subscriptions which mix both elements; many corporate subscriptions, for example, allow people to research periodicals and some legal documents for the purpose of researching businesses. LexisNexis® also has customized offerings for people in risk management and government.
For research, LexisNexis® can be an extremely valuable tool. Big libraries and major colleges maintain subscriptions because the database can provide massive amounts of data for students and others who may be doing research on various topics. Lawyers rely on LexisNexis® for information about case precedents, legal decisions, and the letter of the law; LexisNexis® is a leader in the legal field.
The company prides itself as being "a leading provider of information and services solutions." In addition to offering subscribers access to its formidable database, LexisNexis® also offers services like client and practice management to law firms. The company also publishes textbooks, accounting software, and a range of other products.
A subscription to LexisNexis® can be quite pricey. If you need access to this research tool for a project, you may want to check with your local library to see if they have a subscription which you can use. If you do not have access to a subscription, you can choose from a number of subscription options ranging from access fees which are paid per piece of data retrieved to hourly fees or an annual subscription.
AS FEATURED ON:
AS FEATURED ON:








Woman holding a book