Who Was Hans Adolf Eduard Driesch?
Hans Adolf Eduard Driesch, a German philosopher and biologist, was born in the town of Bad Kreuznach on 28 October 1867. In 1886, Driesch began his medical studies at the University of Freiburg. There, he studied under August Weismann. The following year, in 1887, the burgeoning scientist attended the University of Jena. At the University of Jena, his teachers included Christian Ernst Stahl, Ernst Haeckel, and Oscar Hertwig. One year later, in 1888, Driesch continued his studies at the University of Munich, where he focused his attention on chemistry and physics. In 1889, he received his doctorate.
After completing his doctoral studies, Hans Adolf Eduard Driesch traveled a great deal on research trips, going as far away as India. His work is marked by a dual and combined interest in both philosophy and science. In 1894, he published Analytische Theorie der organischen Entwicklung which translates to Analytic Theory of Organic Development.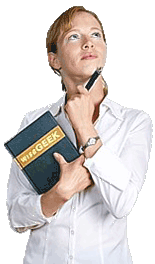 Between the years of 1891 and 1900, Hans Driesch resided in Naples, Italy, working on his research and developing his theories at the Marine Biological Station. He worked specifically with the embryos of sea urchins. He found that these embryos, when split, would still yield complete sea urchins. However, urchins made of these split embryos were generally a bit smaller than usual. Through much study and research, Driesch came to adopt a theory of entelechy.
His work gained him the chair of natural theology at the University of Aberdeen. In 1906 and 1908, the scientist-philosopher delivered the Gifford Lectures at the University of Aberdeen. During these lectures, Driesch delivered for the first time a complete presentation of the ideas that he had developed, which he referred to the Science and Philosophy of the Organism. He continued his career in academics and philosophy, becoming a professor at the Faculty of Natural Sciences, located in Heidelberg. He continued to publish works on his theories of science and philosophy.
Later, he also lectured in Cologne, Leipzig, Nanking, Peking, Buenos Aires, and the University of Wisconsin. He eventually became interested in parapsychology, studying and publishing works on telepathy, telekinesis, and clairvoyance. Driesch and his wife Margarete Relfferschneidt had two children. He passed away on 16 April 1941.
AS FEATURED ON:
AS FEATURED ON:








Woman holding a book