What Are the Best Tips for Entering Fiction Contests?
One of the best tips for entering fiction contests is to first do some research. Verifying that the contest is legitimate means that at least a writer won't be wasting his time and effort on something that isn't real. Following all contest rules and instructions is mandatory or the entrant may be disqualified without his entry being read. Reading the works of past winners can be helpful, as it may give a writer an idea of the type of piece the judges tend to choose. Remember to keep writing fresh and original, though, because the judges are seeking the piece that stands out from the rest.
If a writer hasn't heard of a particular writing contest before, he should do research to check on its legitimacy. It's always a good idea to search online for consumer complaints about any fiction contests before registering and sending in money for an entry fee. Check not only the name of the contest, but the company or individuals offering it with consumer protection organizations such as the Better Business Bureau (BBB). In general, beware of a fiction contest that charges an entry fee that seems too high.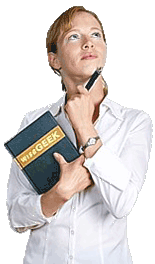 When a writer locates a fiction contest that seems worthwhile to enter, he should make sure to read the rules and instructions carefully. Not all fiction contests are open to residents of different countries, writing levels or ages. It's best to look for writing contests in which an entrant feels he has a real chance of winning, if that is important. If, on the other hand, a writer just wants to take part in a prestigious contest, then it may be best to just look for ones that match these interests only.
Getting a list of past winners in a fiction contest and reading their entries may help a writer get a better understanding of what kind of piece to enter. At the same time though, a writer needs to add his own unique style and at least a creative twist on similar subject matter, since typically writing contest judges tend to pick very different winning entries each time. The main points to gain when reading the work of past winners in fiction contests is to note the depth of the pieces as well as the skill level.
If past winners seem to have a level of fiction writing beyond a writer's, he may be better off starting with contests aimed at beginning writers. Also remember that fiction contests can provide a writer with an excellent chance for learning and using new writing techniques. Reading the kind of fiction he hopes to write and making a note of passages he especially likes can provide a writer with many lessons to improve his own writing. He can simply break down these passages to figure out certain techniques the writer used, such as metaphor or foreshadowing, and apply the same techniques in his own unique fiction writing.
AS FEATURED ON:
AS FEATURED ON:








Woman holding a book