What Is a Critical Lens Essay?
A critical lens essay is a form of narrative essay containing five paragraphs covering a certain opinion of a direct quote. The standard five-paragraph format includes an introduction, three supporting paragraphs, and a conclusion. Each of the paragraphs examines critically the main point presented by the writer. Paragraphs in the critical lens essay are extremely structured and must adhere to certain guidelines in order to be written correctly.
In the first sentence of the introduction paragraph, the writer of the essay takes a direct quote from one of the pieces of literature and copies it. Then, the writer reinterprets that quote using original words and thoughts which are directly related. In the third sentence of the introduction, the writer states either agreement or disagreement with the opinion and gives reasons for support. The writer states which two literary works will be examined throughout the remainder of the essay.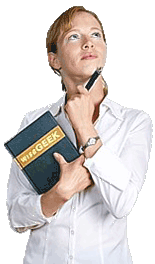 The second and third paragraphs follow a different format as the introduction, but are written in the same way. The first sentence includes a literary element taken from one of the books, such as theme, characterization or the setting, and proves the point. Next, the writer shows how that point was proven and follows up with one more supporting sentence. The last sentence in the paragraph summarizes the thoughts presented.
In a critical lens essay, the fourth paragraph is based on the writer's personal experiences. The paragraph should be written using the standard four-sentence structure. It either proves or disproves the point of view presented in the preceding two paragraphs.
After all ideas are presented using the outlined format, the writer concludes the essay by restating the original quote in the first sentence. The next sentence is a summary of why the quote is true or false followed by a prediction about future events in the next sentence. The individual should use another quote from one of the chosen works to further support the writer's ideas to tie up the critical lens essay.
These types of essays are written for a variety of reasons. One reason is to sway the reader's point of view on a particular famous quote or to offer fresh insight into the meaning of the quote. In addition to that, the critical lens essay is assigned to assess the student's skills in reading, writing and critical thinking. They are used to narrow the scope of a specific piece of literature.
AS FEATURED ON:
AS FEATURED ON:








Woman holding a book