Excalibur is the sword that the legendary King Arthur wielded. The sword, and by proxy King Arthur, have appeared countless times in stories, poems, movies, video games, and nearly every other media. Since there is no historical fact concerning Excalibur, its properties, appearance, and how Arthur obtained it vary greatly from story to story.
In some versions of King Arthur's story, Excalibur was a the sword in the stone, which could only be drawn by the true king of England. Other stories claim that Excalibur was given to Arthur by the wizard Merlin. Most stories that explain the origin of Excalibur claim, however, that the sword was given to Arthur by the Lady of the Lake, a spirit that dwells in a magical lake.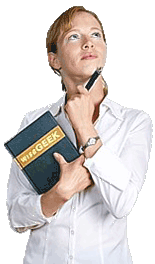 Many different descriptions and depictions of Excalibur have been created. Modern day "reproductions" of Excalibur commonly portray the weapon as a broadsword, with a wide blade and circular pommel divided by a cross. Alfred Lord Tennyson described the sword as being jewel-encrusted. Other poets and story-tellers created their own descriptions of Excalibur.
The attributes of Excalibur vary as much as the origins of the sword. In some legends, Excalibur was merely a finely crafted weapon. In other variations, the sword was magical and was capable of cutting through steel and rock. In stories where the sword is a magic weapon, it is capable of blinding Arthur's enemies and protecting him from serious injury.
Some variations on the story of King Arthur claim that only Arthur, the true and divinely mandated king, is able to wield the weapon. This is synonymous with stories in which Excalibur was the sword in the stone. Other stories claim that they were two separate swords, and that Arthur received Excalibur shortly after he began his reign. In some versions of the Arthurian legend, other knights were able to wield the sword.
During Arthur's last battle he is grievously wounded. As he lay on his death bed, he instructs one of his knights of the round table to return the sword to the Lady of the Lake. As the sword is cast back into the lake, the hand of the Lady reaches out from the water, grasps the hilt, and returns it to the lake.
The origin of the word Excalibur is unknown. Some believe that it is of Greek or Latin origins. Regardless of the exact origin of the word, throughout history, the sword has been called by several different names, and even after Excalibur was the accepted name, spelling variations continued.
AS FEATURED ON:
AS FEATURED ON:








Woman holding a book