Who is Little Lord Fauntleroy?
Little Lord Fauntleroy is a book concerning the title character, also known as Cedric Errol. The book was first published in serial form in 1885, and has since been a popular children's book, though popularity has waned. The author, Frances Hodgson Burnett, was an English-born American writer, whose other popular children's books The Secret Garden and The Little Princess have received much attention.
Little Lord Fauntleroy is the loving, and sentimental young child who finds he is the heir to the earldom of Dorincourt. Since Fauntleroy has grown up in relative poverty with his widowed mother in America, his response to inheriting an earldom is mixed.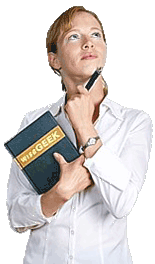 His grandfather, the current earl, convinces Cedric's mother to allow him to be raised in England. Yet the grandfather refuses to have anything to do with Cedric's mother, since he feels his deceased and most beloved son made a poor match by marrying an American.
Fauntleroy's mother, who is very dear to him, is established in a small house away from the Earl's estate. Her good deeds to the poor of Dorincourt soon annoy the earl. While the Earl hopes to inculcate the values of the aristocracy in Fauntleroy, instead he finds himself deeply loving the boy for his "Americanisms," such as less distinction among classes, sensitivity and kindness to the poor, and an independent and undaunted ability to express his mind.
The Earl, in spite of himself, begins to adopt his grandson's point of view, and finds he is acting in ways very out of character with his former self. Fauntleroy represents the transforming power of love, and as the Earl loves Fauntleroy more, he begins to change his fundamental viewpoint on how to care for the people in his earldom.
Conflict occurs when suggestions arise that Little Lord Fauntleroy may not actually be the true heir. However, this conflict is brushed away because of Cedric's former contacts with an American grocer and a bootblack. Resolution occurs, when Cedric's grandfather realizes that such an extraordinary child is really the result of a gentle and kind mother.
Little Lord Fauntleroy concludes with the reconciliation of mother and grandfather. This can also be viewed symbolically as a decrease in tension between Americans and British. As history marched further away from the Revolutionary War and additional incursions, Britain and the US became more closely aligned. Thus the book was part commentary on the hope of a respectful partnership of two great nations, as they discover that more similarities exist than differences.
AS FEATURED ON:
AS FEATURED ON:








Woman holding a book