Michael Chabon is an American fiction writer, best known for his 2001 Pulitzer Prize-winning novel, The Adventures of Kavalier and Clay, which was about the lives of two Jewish comic book writers in New York City around the time of World War II and its aftermath. He is widely acknowledged to be one of the best modern fiction writers in America.
Michael Chabon was born in 1963, and grew up in Columbia, Maryland. His parents divorced while he was relatively young, a fact which has informed much of his work. Michael Chabon attended college at the University of Pittsburgh, and then went on to receive a Master of Fine Arts in creative writing at University of California, Irvine.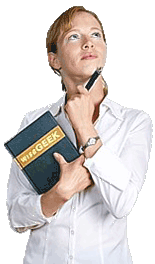 For his master's thesis at UC Irvine, Michael Chabon wrote a novel called The Mysteries of Pittsburgh, a semi-autobiographical work that drew heavily on his college experiences in Pittsburgh. Michael Chabon's professor was so impressed with the work that he sent it directly to a literary agent without telling Chabon. The agent found a publisher for the novel that gave Chabon a large $155,000 US dollar advance. The Mysteries of Pittsburgh was published in 1988 and became a bestseller.
After the success of his first novel, Michael Chabon attempted to write an epic work called Fountain City, which his agent and editor did not like. Eventually, he gave up on the novel, and instead wrote a book about a creative writing professor and one of his students, called Wonder Boys. Wonder Boys was published in 1995, and was critically acclaimed and commercially successful. It was later made into a film of the same name, which starred Tobey Maguire, Michael Douglas, Katie Holmes, and Frances McDormand. The movie was filmed in Pittsburgh, where the story takes place. It failed to attract a huge audience, but received great reviews from critics.
Since the publication of Wonder Boys, Michael Chabon has completed several shorter works, including a fantasy-themed book for young adults, called Summerland. He also wrote a novella called The Final Solution, with a Sherlock Holmes-like character as the narrator. His most recent work is another full-length novel, called The Yiddish Policeman's Union, which is about a fictional version of Sitka, Alaska, populated by Jewish refugees from World War II.
Michael Chabon now lives in Berkeley, California, with his wife, writer Ayelet Waldman, and their four children. In addition to his fiction books, he is involved with the 826 Valencia writing center in San Francisco, and has written short stories for anthologies and a serial comic strip.
AS FEATURED ON:
AS FEATURED ON:








Woman holding a book