A phoenix is a legendary bird based in Egyptian mythology that burns itself at the end of its life, followed by a new bird rising from the ashes. It is also extremely long-lived and able to heal itself spontaneously, and the bird is a symbol of immortality, resurrection, and regeneration. In ancient times, it was incorporated into the mythologies of many cultures, and in the medieval period, it became a symbol of Christ.
According to legends, the lifespan of a phoenix is either 500 or 1461 years. It differs in appearance in different cultures, but the Egyptian version is gold and red, symbolic of fire. At the end of its life, the phoenix constructs a nest of cinnamon branches, sits in it, and spontaneously bursts into flame. After the entire nest is reduced to ashes, a new bird is born fully-formed. The new phoenix inters the ashes in an egg made of myrrh and brings the remains to the ancient city of Heliopolis.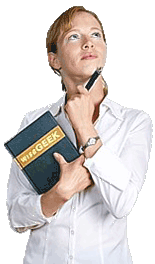 Other cultures have traditional firebirds that informed the mythology of the phoenix, such as the Hindu Garuda and the Chinese Fenghuang. Some speculate that the Egyptian phoenix was actually a native African bird that constructed a raised nest for its eggs in order to protect them from the heat of the ground. The wavy lines around the nest created by the severe heat may have appeared to be fire. Alternatively, the myth may stem from the appearance of the sun during an eclipse, which resembles a winged sphere. The disappearance and reappearance of the eclipsed sun mirrors the regeneration of the dying bird.
Today, references to the phoenix abound in popular culture. It remains a symbol of resurrection or rebirth and is often used to represent cities or institutions that underwent some sort of destruction and regrowth. For example, in the United States, four cities that suffered from fires feature the phoenix on their flags and seals: Atlanta, GA; San Francisco, CA; Lawrence, KS; and Portland, ME. The bird can be found in popular songs, literature, television, and video games. Since ancient times, its mysterious and dramatic rebirth has inspired the public imagination.
AS FEATURED ON:
AS FEATURED ON:








Woman holding a book