What Are the Applications of Transformational Grammar?
Transformational grammar is a linguistic theory that expands on the claims made by universal grammar. Whereas universal grammar states that all natural languages share some characteristics which are instinctive to all humans, transformational grammar names those characteristics and explains how they transform into spoken word. The applications of transformational grammar include learning the basic meaning of sentences, how words relate to each other, and how the same information can be framed in different ways.
Noam Chomsky published the first information on transformational grammar in his 1957 book Syntactic Structures. Many changes in theory and terminology have occurred since then. Most notable is the new area known as the Minimalist Program, which is a revised version of the original transformational grammar theory.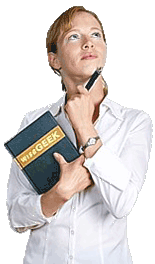 The deep structure, also known as logical form, represents the actual meaning of a sentence, and can be the same in different languages. Chomsky represented the deep structure by mapping out the relationships between words and phrases of a sentence on a phrase structure tree. This deep structure is never actually spoken.
A properly formed sentence in any language is known as the surface structure or phonetic form. Every sentence can have many forms due to various transformations which employ different syntax. Transformational grammar receives its name from these changes in form.
When surface structure is changed or created, transformational grammar is being applied. These transformations can be characterized as either generalized or structure-changing. Generalized transformations are those changes which combine thoughts from various deep structures into a surface structure. For example, a few deep structures could be loosely represented as "Mary sees a dog," "the dog barks," and "the bark is loud." These deep structures could be changed and combined into "Mary sees a dog barking loudly."
Structure-changing transformations turn one type of a sentence into another, such as active to passive, or declarative to interrogative. The sentence, "Joe saw a crocodile," could change to "what did Joe see?" or even "a crocodile was seen by Joe." Readers often use structure-changing transformations to change a complicated or old-fashioned sentence into one that is easily understandable.
Although there are an infinite number of proper sentence structures in any language, recursive rules provide methods to create them without having to memorize the structures. A recursive rule is one which applies to its own answer. For example, adding a preposition to a noun phrase results in a longer noun phrase, such as "the red chair in the corner," instead of "the red chair." Since the result is a noun phrase, another preposition could be added, such as "the red chair in the corner of the dining room." Since the result is still a noun phrase, an infinite number of prepositions could theoretically be added and still have a correct noun phrase.
AS FEATURED ON:
AS FEATURED ON:








Woman holding a book